Send a message
Contact us, we are happy to answer your questions!
Volter 40 Wood Pellet Product Launch – 1st February 2019
Volter is proud to announce the launch of a new addition to our product line – the Volter 40 Pellet, complementing the original wood chip as a fuel option.
Biomass is the fuel for bioenergy, generating heat and power from CO2 neutral local sources. In the EU approximately 70% of solid biomass based energy is produced using wood chips and while approximately 9% is produced using pellets.
To meet the needs of the wood pellet users we are introducing the Volter 40 Pellet version, available in both the Indoor and Outdoor configurations. A single Volter 40 produces 40kW of electrical power and 100kW heat, all year and irrespective of conditions. Volter offers local, renewable power when other sources of renewable energy are not efficient or when a high level of heat is needed.
Why choose wood pellets as a fuel source?
Small plant footprint due to low space requirements of pellet silos and conveyors, approximately 25% smaller footprint requirements compared to wood chip based plants
Easy to buy, standard fuel widely available through online channels
Easy to handle fuel requiring no drying, providing a reduction of 25% in heat use
What is Volter 40 Pellet?
Same tested core product, the Volter 40 with all the options and accessories
Fuel options for 6mm and 8mm wood pellets
Compatible with most pellet conveyors and silos in the market
Why Choose Volter 40 Pellet?
Smaller plant investment compared to wood chips
Easy to buy, widely available standard fuel
Simple fuel handling and storage, no drying of wood chips
The Volter 40 Pellet opens up a new market for us, allowing us to serve also those clients who prefer to use pellets as their choice of biomass fuel type.
Volter 40 units can be combined together to form larger plant sizes, offering a modular plant concept with easy capacity increase in 40kWe steps, a high level of uptime and market leading level of ease-of-use and low level of Operations and Maintenance work required.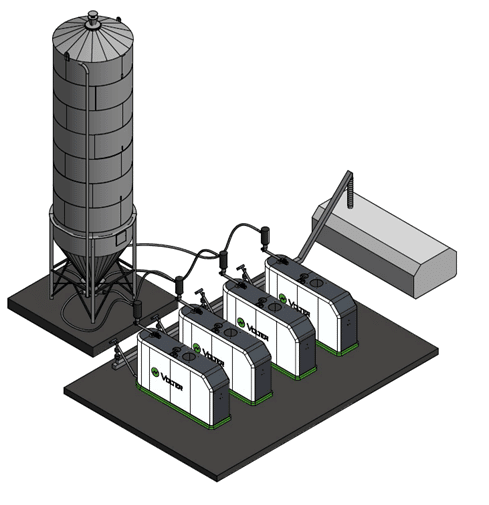 Information about Volter products and solutions can be found at: https://volter.fi/products/

For more information and sales please contact:
Antti Lilleberg
Director of Sales and Marketing
Volter Oy
+358 40 596 2905
antti.lilleberg@volter.fi
Ask for a quote or more details...
Send a call request
Send a call request with the form below or give us a call: +358 103 246 600. We are happy to answer your questions!
Privacy Policy
Send us a message
Contact us with form below and we will get back to you as soon as possible.
Privacy Policy