Volter space
Data logging and monitoring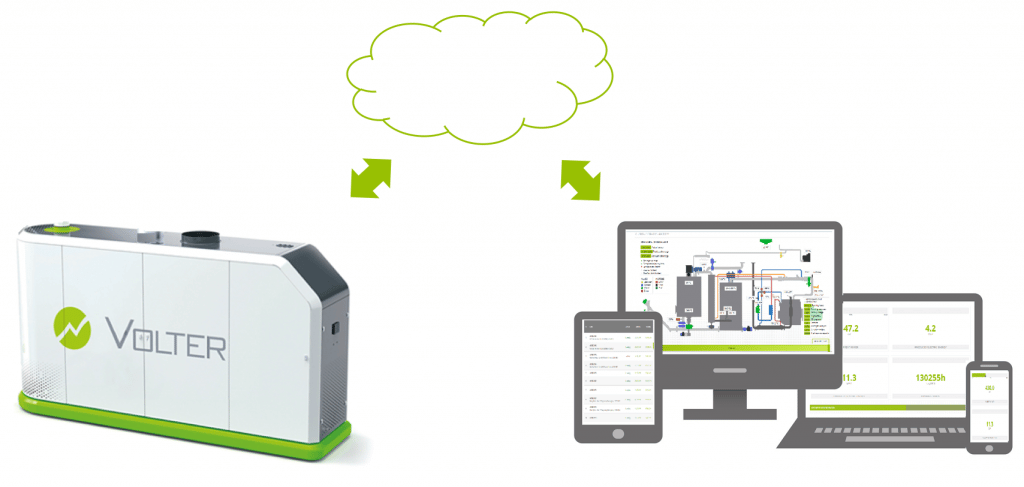 Volter Space takes the energy production into the IoT world. You will have access to a cloud service, where all the plant parameters and sensor data are stored. You can track and analyse the date or use it in third-party applications. With Volter Space, you can directly send the service log information to your distributor, service provider or Volter.
Volter space gives a clear and easy overview of the CHP's status and key values of the process which are for example:
Power output
Produced energy
Running hours
Utilization rates (daily, weekly, monthly, annual/yearly)
Tracking shut downs
Volter Space is delivered as an extra feature for Walter and the previous generation Volter 40 CHPs. For further information, please contact sales@volter.fi.