Send a message
Contact us, we are happy to answer your questions!
Case
East Reston Farm, Ayton, Eyemouth, UK
Processing potatoes without costing the earth
East Reston Farm is mainly an arable and potato growing farm, covering 2000 acres of arable farmland and 400 acres of potato land.
Factory testing and easy installation behind the investment decision
East Reston Farm was facing growing energy usage alongside company growth and keeping the energy costs reasonable; the farm owners decided to invest in a biogas CHP unit. After thorough research of several different options, they selected two Volter 40 Indoor Combined Heat and Power units. The main reasons for choosing Volter were easy installation aspects and pre-shipping factory testing, which are remarkably shortening installation and commissioning times on site.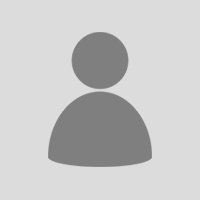 "For a large electricity user, it has to be the right thing to do."
David, RH & DH Allan.
Significant savings and benefits in potato processing with Volter's CHP
Before the Volter 40 Indoor installation, East Reston Farm was using 1,000,000 kWh a year of expensive fossil fuel for potato preservation process. The farm uses a drying floor for potato processing and drying grain. After installing the Volter 40 Indoors and a 500kW boiler, the fuel costs are now only two-thirds of the previous. The plan is to start drying the farm´s own woodchip, which brings 50 % savings to fuel costs. Selling the excess woodchip creates a new income for the farm.
This installation was done by Volter's distributor in the UK, Arbor Heat and Power.
Solution: Volter 40 Indoor
Fuel: Woodchips Electric power: 40 kW Heating power: 100 + 20 kW
One Volter 40 Indoor produces enough electricity and heat for the annual needs of a farm, an entire small housing estate or small business. Our plants can be scaled up to multi-unit installations in order to meet the needs of growing energy demand across diverse applications. Electricity is produced by gasifying biomass. Waste heat from the process can be used in hydronic underfloor heating, preheating of air-conditioning or domestic water, to name a few.
More about Volter 40 Indoor
Ask for a quote or more details...
Send a call request
Send a call request with the form below. We are happy to answer your questions!
Privacy Policy
Send us a message
Contact us with form below and we will get back to you as soon as possible.
Privacy Policy