Send a message
Contact us, we are happy to answer your questions!
Case
RM Group, Mochdre Industrial Estate, Newtown, UK
Automated packaging machinery specialist goes green
RM Group provides contract packaging services and manufactures customised packaging systems.
Cutting manufacturing costs by investing in an on-site power plant
RM Group supplies and manufactures various manual and automated packaging machinery and systems.
For a factory like RM Group, energy is one of the major costs in the manufacturing process. Reducing heating costs for the buildings for steel work, stocking and operating machinery is an easy way to make significant savings and increase profits.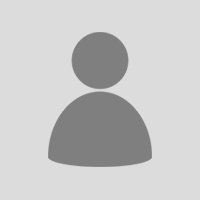 "Hand on heart go for it. Great bit of kit, love the software, and remote monitoring capability, makes a huge difference having those features."
Edward, RM Group
Using existing buildings for Volter's CHP
A substitute for expensive fossil fuel energy was needed, and the company owners became interested in the potential of biogas CHP. With a few modifications, a compact Volter 40 Indoor Combined Heat and Power plant was placed into an existing building where the old oil tank was located. Utilizing old unnecessary water tank for a woodchip fuel store, the system was installed without the need for new buildings.
A benefit in selling the excess to the grid
The electricity generated from Volter's CHP unit covers the majority of RM Group's energy need. When overproduction of electricity occurs, it is sold into the grid.
This installation was done by Volter's distributor in the UK, Arbor Heat and Power.
Solution: Volter 40 Indoor
Fuel: Woodchips Electric power: 40 kW Heating power: 100 + 20 kW
One Volter 40 Indoor produces enough electricity and heat for the annual needs of a farm, an entire small housing estate or small business. Our plants can be scaled up to multi-unit installations in order to meet the needs of growing energy demand across diverse applications. Electricity is produced by gasifying biomass. Waste heat from the process can be used in hydronic underfloor heating, preheating of air-conditioning or domestic water, to name a few.
More about Volter 40 Indoor
Ask for a quote or more details...
Send a call request
Send a call request with the form below. We are happy to answer your questions!
Privacy Policy
Send us a message
Contact us with form below and we will get back to you as soon as possible.
Privacy Policy