Send a message
Contact us, we are happy to answer your questions!
Are you interested in boosting the economy of your community?
We have an efficient and ecologic solution for:
Communities
Public sector
Sport facilities
Hospitals Schools
Off-grid areas

Energy security
With Volter 40 CHP, energy production is secured all year round, regardless of the circumstances. Our CHP is not dependent on the sun or the wind, nor does it frighten snow or storms or any other unstable weather conditions. As long as woodchip fuel is available, the CHP  continues producing energy for your needs.

Energy cost savings
Wood is both an ecological and economical energy source. With Volter you will gain significant energy cost savings in relatively short payback time. Volter 40 CHP consumes 4,5 cubic meters woodchip per 24 hours.
With 20 cubic meters of woodchip, you can cover the annual electricity and heating needs and charge an electric car for a family of six persons. Approximately two kilograms of dry wood chips replaces one litre of oil.

No extra building needed
The compact design of Volter 40 CHP makes it possible to install the CHP in any building with sufficient space – no need to invest money and time into building a new facility for your energy production.

Boost for local employment and economy
Investing in Volter 40 CHP provides the community with an excellent opportunity to boost the local economy by carrying out circulation economy. By harvesting the wood from local forests, using local companies to process the fuel and maintaining the CHP, you can keep the money in your community and even bring jobs to the area.

Short return on invest

Local Support
Our distributorship model guarantees our customers a fast and high-quality support network. In Volter Academies, we transfer all the needed know-how for our distributors so that their technicians can serve our end customers locally in a best possible way.
Reference cases
...of communities using Volter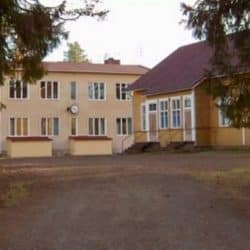 Challenge: High energy consumption of an old school building
Solution: Volter 40 Outdoor
Benefits: Empowering local community
Challenge: Sustainable energy solution for Zero Emission Building project
Solution: Volter 40 Indoor
Benefits: Self-sufficient renewable electricity, heat and warm water for ten buildings
Find your nearest distributor
Ask for a quote or more details...
Send a call request
Send a call request with the form below. We are happy to answer your questions!
Privacy Policy
Send us a message
Contact us with form below and we will get back to you as soon as possible.
Privacy Policy