Send a message
Contact us, we are happy to answer your questions!
Case
3 Counties Wood Fuels, Leominster, Herefordshire, UK
Sustainably sourced, renewably dried wood chip from Herefordshire
3 Counties Wood Fuels is a company that produces round timber from sustainable sources and has successfully progressed as a business over the last 35 years.
More woodchip drying capacity with Volter's next-generation technology
3 Counties Wood Fuels business has grown alongside with the growing awareness of biomass technologies and demand for high-quality woodchip, so updating their drying capacity was necessary. They become interested in next-generation technology and replacing their old biomass boilers with a system that would provide both heat and electricity for their daily needs.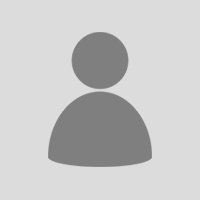 "We looked at other units but I was very impressed with the Arbor [Volter 40 Indoor] system. With our background of forestry machinery from Finland, which have been excellent with their attention to detail, we knew it would be a quality system."
Louis, 3 Counties Wood Fuels
Volter's CHP working together with wood pre-treatment system
With Volter 40 Indoor Combined Heat and Power plant the heat production is higher, which allows drying more woodchip. And with onsite electricity production, 3 Counties improved their competitiveness on the market. The company invested in two Volter 40 Indoors that are working together with a wood pre-treatment system. The excess electricity is sold to the clients of 3 Counties for use in their own renewable systems.
Quality CHP system from Volter
Volter 40 Indoor's look and attention to detail convinced 3 Counties Wood Fuels that it is the right product for the site to further progression into the renewables sector.
This installation was done by Volter's distributor in the UK, Arbor Heat and Power.
Solution: Volter 40 Indoor
Fuel: Woodchips Electric power: 40 kW Heating power: 100 + 20 kW
One Volter 40 Indoor produces enough electricity and heat for the annual needs of a farm, an entire small housing estate or small business. Our plants can be scaled up to multi-unit installations in order to meet the needs of growing energy demand across diverse applications. Electricity is produced by gasifying biomass. Waste heat from the process can be used in hydronic underfloor heating, preheating of air-conditioning or domestic water, to name a few.
More about Volter 40 Indoor
Ask for a quote or more details...
Send a call request
Send a call request with the form below. We are happy to answer your questions!
Privacy Policy
Send us a message
Contact us with form below and we will get back to you as soon as possible.
Privacy Policy