Send a message
Contact us, we are happy to answer your questions!
Case
Alton Court, Dilwyn, Herefordshire, UK
Red apples from a green business
Alton Court in Herefordshire is a beef and arable farm with the addition of cider orchards producing apples for Gaymers, Aston Manor and Bulmers. The farm produces its energy with Volter CHP, biomass boiler and solar panels.
Reduced carbon footprint and more proven technology with Volter's CHP
With the growth of Alton Court's business, the farm's energy consumption has also increased. The farm owners had a strong interest in renewables and ambition to reduce both their carbon footprint and energy bills, ultimately leading them to CHP systems. Volter 40 Indoor Combined Heat and Power plant was chosen for its more proven technology and better figures comparing to other similar systems. Volter's CHP uses less wood at higher moisture content, bringing more savings in fuel costs.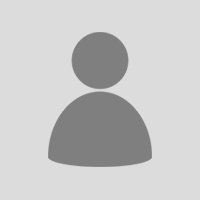 "The earlier you get into something within the Renewables sector the better"
Will, Alton Court
Quality wood chips with a combination solution
Alton Court's existing biomass boiler generates heat mostly for the farm's buildings, so the heat from the CHP can be used for wood drying. The powerful combination of Volter 40 Indoor and a woodchip drying and screening pre-treatment system allows buying cheaper wood and is bringing savings in heating costs. The excess electricity is exported into the grid.
This installation was done by Volter's distributor in the UK, Arbor Heat and Power.
Solution: Volter 40 Indoor
Fuel: Woodchips Electric power: 40 kW Heating power: 100 + 20 kW
One Volter 40 Indoor produces enough electricity and heat for the annual needs of a farm, an entire small housing estate or small business. Our plants can be scaled up to multi-unit installations in order to meet the needs of growing energy demand across diverse applications. Electricity is produced by gasifying biomass. Waste heat from the process can be used in hydronic underfloor heating, preheating of air-conditioning or domestic water, to name a few.
More about Volter 40 Indoor
Ask for a quote or more details...
Send a call request
Send a call request with the form below. We are happy to answer your questions!
Privacy Policy
Send us a message
Contact us with form below and we will get back to you as soon as possible.
Privacy Policy